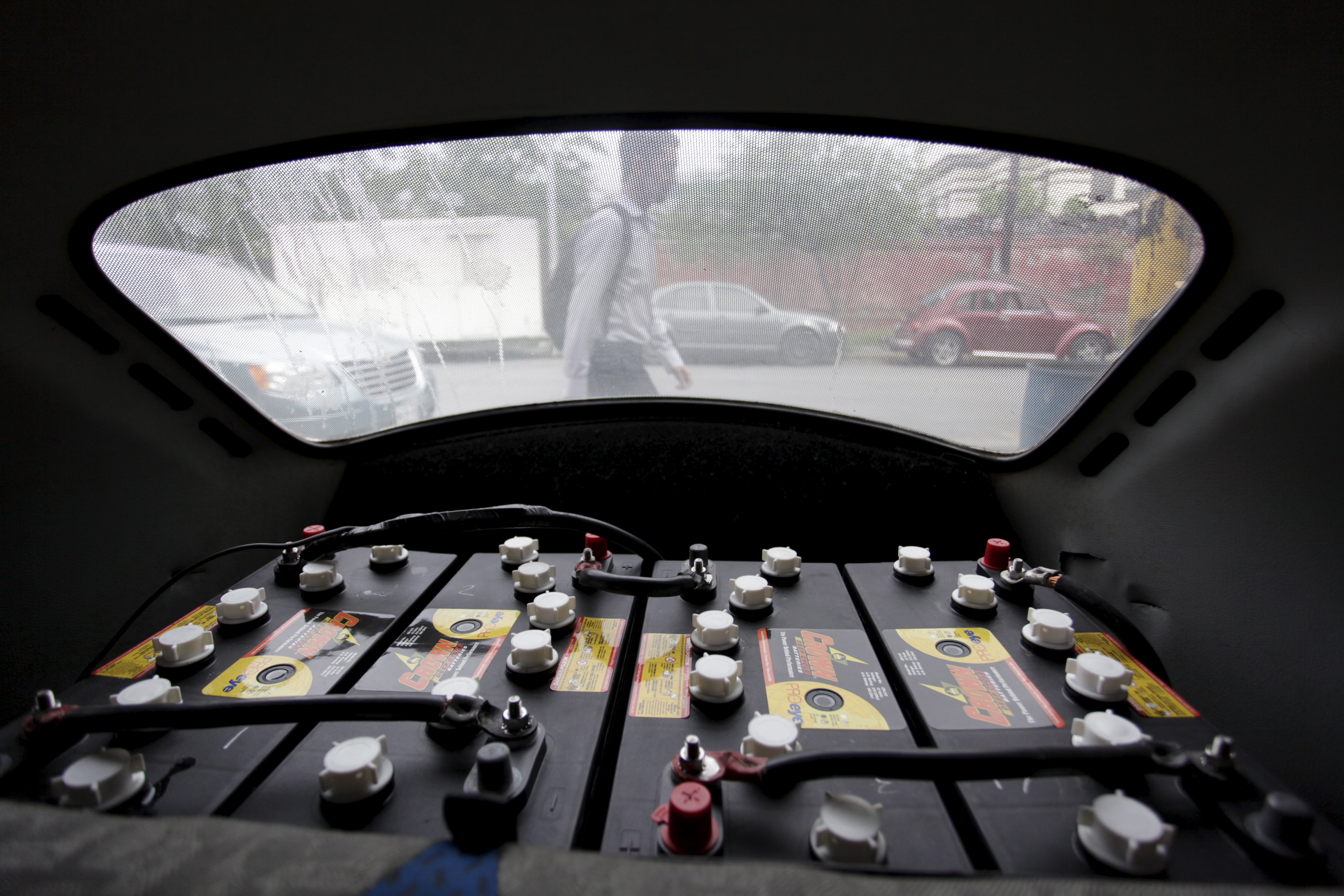 As the 2016 suite of new car models makes evident, electric vehicles are finally gaining real traction in the market. At the turn of the 20th century, more than one quarter of all cars in the United States were electric, yet the electric car had all but vanished by the 1920s. This disappearance was largely due to the insufficient range and power of electric car batteries compared to gasoline engines. Furthermore, electric cars were significantly more expensive than their gasoline counterparts. These same complaints are still heard today, even though battery technology has certainly improved over the last century. Much research and development is being done on battery technology to improve performance while ensuring that batteries are lightweight, compact, and affordable.
So, what are the newest innovations in battery technology, and what do such advances mean for the electric vehicle market?
Movement of lithium ions and electrons in a lithium-ion battery during charging and use.

Source: Argonne National Laboratory. Used under Creative Commons license.
Batteries are often underappreciated when they work as designed, but harshly criticized when they don't live up to expectations. The technologies highlighted above are by no means an exhaustive list of the developments that have been made. Electric vehicles will undoubtedly become more commonplace as batteries are improved. Advancements in batteries could not only transform the transportation industry, but they could also significantly affect global energy markets. The combination of batteries with renewable energy sources would drastically diminish the need for oil, gas, and coal, thereby altering the foundation of many economic and political norms we currently take for granted. We certainly don't have to wait until the "perfect battery" is developed to recognize tangible improvements in performance. Despite the current shortcomings of batteries, the potential global impact that even relatively moderate improvements can have is astonishing.
Elsie Bjarnason contributed to this blog post.