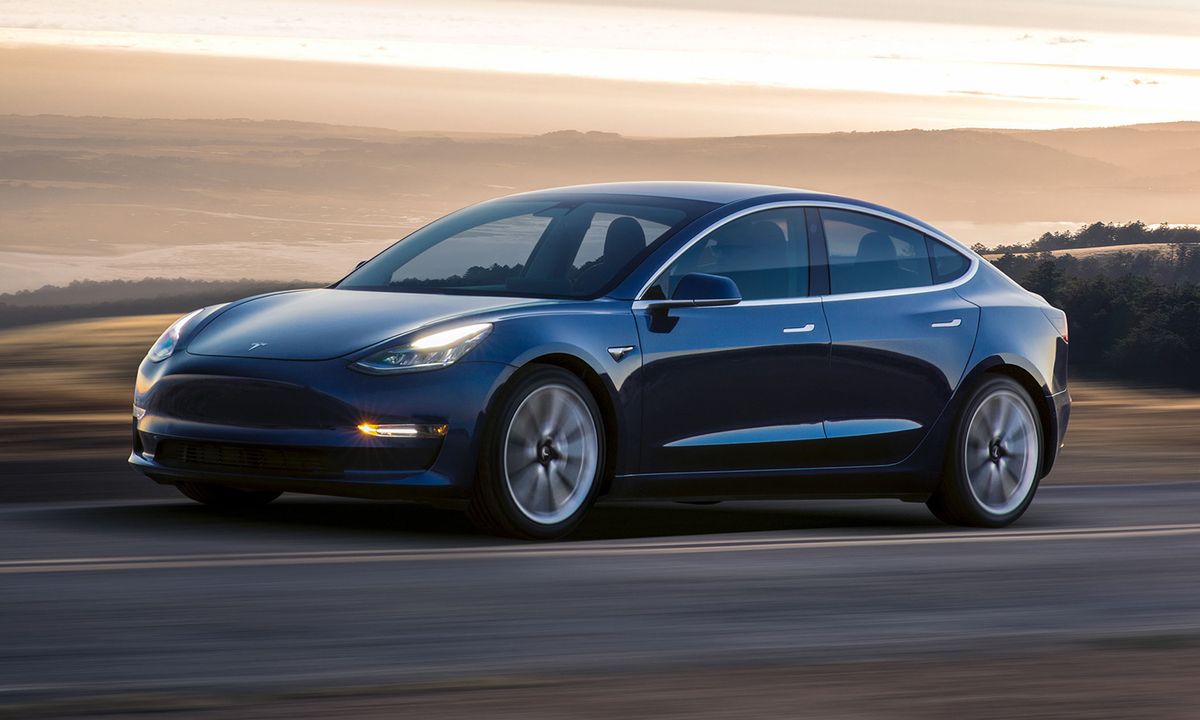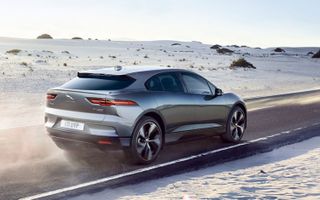 Plugged In
Is this the year Tesla gets some real competition? Many analysts think it will be and certainly traditional automakers are hoping that's the case as they roll out some of the most advanced, sophisticated electric vehicles yet.
In previous years, there were plenty of entry-level EVs and plug-in hybrids. Some of those have already been discontinued, like the plug-in Chevy Volt. Now those models are being supplanted by not only more advanced electrics that drive more like conventional cars, but also by impressive EVs with impressive performance from car makers like Audi, BMW, and Porsche. Many analysts believe this will make 2020 the breakout year for electrics and start attracting a whole new class of consumer.
Naturally, electric vehicles also tend to be showcases for the latest tech, including Apple CarPlay, Android Auto, Alexa and more. Here are the best-of-breed electric cars for 2019 – 2020, ranked from least to most expensive.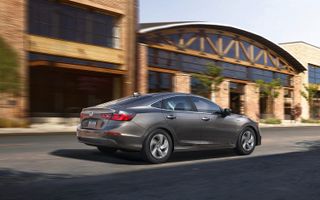 2019 Honda Insight ($22,830)
The trick to getting electrics into the mass market may be to avoid telling buyers they're getting a hybrid car. That seems to be the strategy behind Honda's third-generation Insight, a hybrid that wants you to go electric without realizing that you're going electric. There's none of that off-putting Prius in-your-face design or the hassle of having to plug in every night.
The Insight is a balanced hybrid that can go electric much of the time, relying on gas only when you mash the pedal, yet you never have to plug the car in. It also has the familiar feel of a regular compact sedan, save for an occasionally annoying "shift for gosh sakes" whine under hard acceleration (even though there is no conventional shifting here). Still, this car is one of the quietest models in its class, and it includes active noise cancellation to quell most sonic abnormalities. Honda has also beefed up the safety features, making emergency braking, road-departure mitigation and lane-keeping assist technologies all standard. Better still, the Insight does all this while turning in gas-sipping numbers: 55/49 mpg in city and highway (versus the Prius' 54/50 mpg).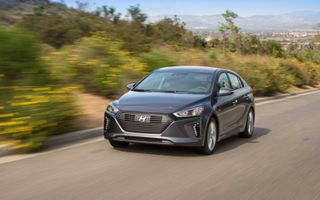 2019 Hyundai Ioniq ($29,500)
A harbinger of automotive designs to come, the Ioniq was conceived from the start as a car that would accommodate several different electrified power trains, with a view to an autonomous future. The Ioniq comes in three versions: as a pure electric-only car, as a hybrid (gas with battery assist) and as a forthcoming plug-in hybrid (electric only or gas plus electric).
The versatile hatchback has a range of 124 miles in its pure EV incarnation, gets 59 miles per gallon as a hybrid and is expected to go around 29 miles before the gas engine kicks in on its plug-in hybrid version. All versions of the Ioniq come with a 7-inch touch screen and support for Android Auto and Apple CarPlay.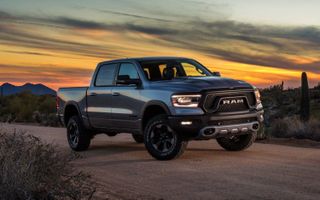 2019 Ram 1500 with eTorque ($31,700)
Pickup trucks aren't exactly known for being environmentally friendly. And the 2019 Dodge Ram isn't going to suddenly change that impression, but it does make remarkably intelligent use of electric assistance to improve its performance and squeeze out a few more mph — without making you feel like you're driving a whiny, hamstrung EV.
The Dodge eTorque package (standard on the V6 model and optional on the V8 model) is what is known as a mild hybrid system. The 48-volt package uses a belt-driven 48-volt motor/generator and a 430-watt lithium-ion battery. Coupled with the standard combustion engine, it gives the truck a kick in the pants at lower speeds (about 90 pound-feet of torque for the V6) but assists only marginally with mileage, helping to deliver about 2 mpg more.
The real benefit is that eTorque all but eliminates the clunky and tardy engine restarts that result from the automatic engine shut-off system that is designed to save fuel. The eTorque system fills in the pause that can occur in regular gas models when you step on the gas again. It's a subtle but very welcome improvement.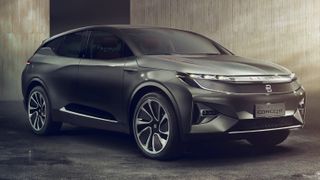 Byton M-Byte ($35,000)
Byton wants to do for autonomous vehicles what Tesla did for electric cars. Byton's prototypes are completely re-conceived electric vehicles built to be self-driving as soon as the software is available. What's different about Byton is the way the company has designed its corresponding interiors with the assumption that drivers can participate in things like social media without worrying about driving.
So the M-Byte crossover includes a screen that stretches across the whole front dashboard, about 49 inches. And while it won't be fully autonomous when it first appears, the car will have all the necessary sensors to make that happen ASAP. Byton has said it plans to begin production this year, but the company's factory in China is still under construction, and there have been recent reports of layoffs of those working on the autonomous technology for the company in California.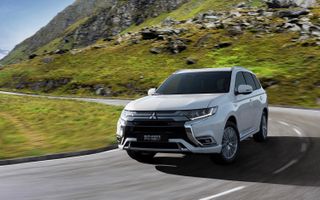 2019 Mitsubishi Outlander PHEV ($35,535)
While full-size electric SUVs still aren't practical, there is the reasonably priced Outlander plug-in hybrid electric vehicle (PHEV) for rough roads and winter driving. Mitsubishi's crossover uses two electric motors and a 2-liter gas engine for the four-wheel drive system that ably handles dirt tracks. When this vehicle is in pure electric mode, expect to get about 30 miles of range.
With the Outlander PHEV, you won't have range anxiety, but should you be heading somewhere without electricity, the SUV can run in Battery Charge mode. In this setting, the gas engine literally turns into a charger for the battery. And for those who complain that built-in nav systems quickly go out of date, the Outlander eschews the added expense in favor of using mapping and navigation only from a connected smartphone.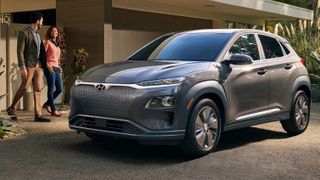 2019 Hyundai Kona Electric ($36,450)
Hyundai's latest compact crossover is a hit; it's fun yet practical, it's a joy to drive, and it's one of the best value propositions in what is perhaps the most competitive segment in the world right now. And now, Hyundai has bolstered the Kona line in the U.S. with an EV model, after launching the Kona Electric in other parts of the world in 2018.
The Kona Electric is powered by a 201-horsepower (150 kilowatt) motor with 291 pound-feet of torque, providing some pep to Hyundai's cute ute. The automaker estimates a total range of 258 miles on a single charge, besting the capacities of the Bolt and base Tesla Model 3. With the Kona Electric, customers will still receive a $7,500 tax incentive, making the price of the base SEL model less than $30,000; the Limited and Ultimate packages add more interior comforts, like ventilated leather seats, as well as smart cruise control and rain-sensing wipers.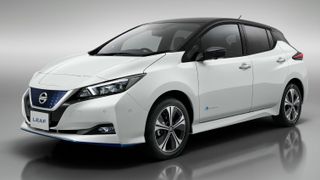 2019 Nissan Leaf Plus ($36,550)
What was once the quintessentially dull EV, the 2019 Nissan Leaf has received another significant face-lift and technical enhancements that have this car gunning for the Chevy Bolt and Tesla Model 3. Sure, there's still the pure-electric Leaf, with a 150-mile range, but you'll want the Leaf Plus. It gets 226 miles on a single charge and better acceleration at highway speeds (it now has 214 horsepower compared to the old 147 hp). That's still not quite as sharp as some of Nissan's latest EV concepts, but it's a step in the right direction.
For the money, that puts the Leaf squarely in contention against the Hyundai Kona, Bolt and Model 3. We recommend that you also get the SL version, which includes navigation, Apple CarPlay and Android Auto compatibility, blind-spot warnings, and a beefed-up Bose audio system. The price for that model: a cool $42,550.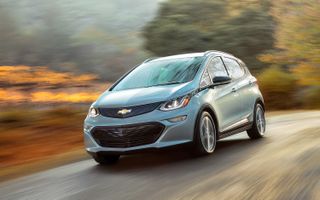 Chevy Bolt ($37,495)
With its domesticated, drop-nose design, the Chevy Bolt isn't the most dashing display of pure electric power, nor does it possess the latest in-dash tech (though it does offer a 10.2-inch touch screen and rearview camera). But the Bolt is unquestionably the leading example of what can be accomplished in an EV, boasting one of the longest ranges on a single charge at a price most car buyers can afford.
The 2018 Bolt has a range of 238 miles, according to the Environmental Protection Agency, and GM has done an excellent job tuning the ride to make this front-wheeler more comfortable than most traditional compacts. Better still, with the $7,500 federal tax break for purchasing an electric vehicle, the Bolt will cost you around $30,000, so you could buy three Bolts for less than the price of a fully loaded Tesla Model S.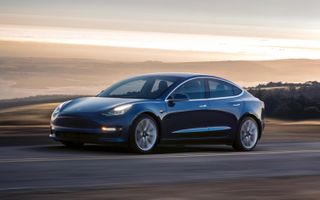 Tesla Model 3 ($39,900)
The source of much of Elon Musk's insomnia, the Model 3 was initially plagued by production problems. However, it's finally hit its production stride, with more and more models hitting the highway. And one has to give Musk credit; this car has generated more excitement than any other EV or hybrid introduced so far. It has turtleneck sophistication, yet the Model 3 is designed for the masses.
The pure electric can travel up to 220 miles on a single charge (with the standard battery), and while this car is stubbier and plumper than Tesla's Model S, it's about half the price. With perimeter alerts; a center-mounted, all-in-one, 15-inch touch screen; and promised semi-autonomous software options and upgrades for the future, the Model 3 is a definite contender.Prospective Tesla customers should know that the U.S. government recently slashed the $7,500 tax credit buyers used to be entitled to down to $3,750. To its credit, Tesla has responded by cutting all its models by $2,000, increasing your total savings to $5,750. However, the government is expected to discontinue the remaining $3,750 in incentives before the end of 2019, making now the best time to buy — even if the current deal might be worse overall than last year's.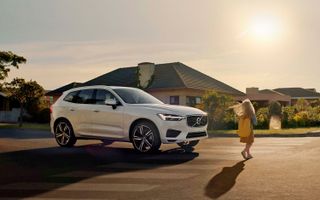 Volvo XC60 T8 ($53,895)
Volvo may be the most aggressive traditional automaker when it comes to electrification, thanks to the company's commitment to offering an entire electrified line by the end of 2019. If the plug-in hybrid XC60 is a sign of what's to come, buyers should be encouraged. The crossover has all-wheel drive, a gorgeous 9.3-inch touch-screen control system and some excellent Volvo safety tech, including market-leading semiautonomous driving features.
If you choose, the Volvo can go up to 18 miles on pure electric, but we preferred letting the car run in auto mode. That's because, with the XC60's combined 400 horsepower, it can go from 0 to 60 mph in less than 5 seconds.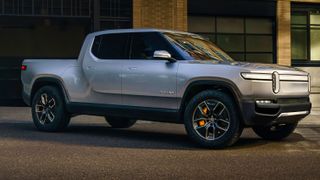 Rivian R1T truck ($69,000)
The biggest buzz this year in the EV space goes to Rivian. One doesn't generally think of pickup trucks as green, but Rivian wants to change that with a new fully electric model that promises a lot, and we do mean a lot: a 400-mile range, a wading depth of 3 feet, all-wheel drive, and a 0 to 60-mph time of just 3 seconds. Rivian also has given its truck a smooth facade and a raft of up-to-date features, like multiple charging stations, hideaway storage compartments and touch-screen controls.
All of the above impressed Amazon enough to put $700 million into the company and pickup trucker leader Ford to invest $500 million in the company and help it start ramping up production for deliveries next year. Meanwhile, Ford says it still plans to release its own electric F-150.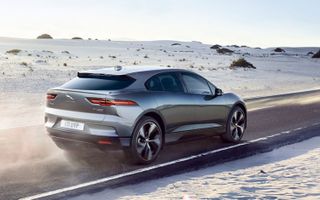 2018 Jaguar I-Pace ($69,500)
The I-Pace is Jaguar's first pure electric vehicle, an all-wheel-drive crossover with style, stamina and sex appeal. Outfitted with two electric motors, front and back, and a liquid-cooled 90-kW-hr battery pack, it turns out 394 horsepower. It can carry you and yours for roughly 240 miles before it has to stop to charge, and it will go from 0 to 60 mph in 4.5 seconds, a touch quicker than a Tesla Model X 100D's time (4.8 seconds).
The Jag also has plenty of special technology, including a suspension system that will lower the ride height about half an inch when you exceed 65 mph or raise it 2 inches for rough roadwork. Convenience features abound as well: A Bluetooth key fob switches the car to your personal settings as you approach, and the car will even "learn" preferences in radio stations and climate settings.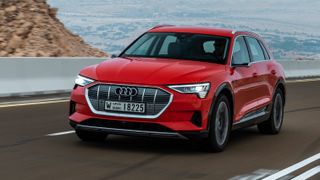 2019 Audi e-tron ($74,800)
Always sticking its technological neck out, Audi has some of the more audacious in-dash systems on the market. However, the automaker has taken a cautious approach to EVs, finally going all-electric with the e-tron five-seater SUV this year. It's an upper-class SUV, boasting restrained sophistication, dual-motor all-wheel-drive handling, a finely hewn interior, Alexa compatibility, and a nicely nuanced Bang & Olufsen sound system.
Its EV cred comes in the form of a 95-kWh battery capacity, and it will be the first U.S. model to take full advantage of 150-kw CCS-format DC fast chargers (Electrify America is one of the supporting networks). The company likes to compare the e-tron to the Tesla Model X and the Jaguar I-Pace and claims that it will deliver more range (160 miles) with a 30-minute fast charge than either of those two cars (with the same charge time, they get just 144.5 and 144 miles, respectively).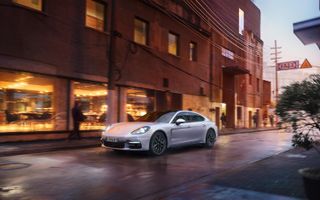 2019 Porsche Panamera 4 E-Hybrid ($100,650)
Going electric isn't just about going green. It can also be about boosting performance. Witness the Porsche Panamera 4 E-Hybrid, which has more in common with a Formula 1 car than with a family sedan. Technically, it's a plug-in hybrid, meaning the Panamera can be run on pure electric power for about 30 miles before switching over to its twin-turbocharged, 2.9-liter V6.
However, the all-wheel-drive Porsche is better used with electric and gas in combination, a mode that delivers a seamless 462 horsepower. The car also comes with some luscious Porsche handling and an interior that's supple yet svelte. Moreover, with its connected car system, the Panamera turns into a rolling concierge, with appointment reminders and suggestions for nearby parking spots and gas stations.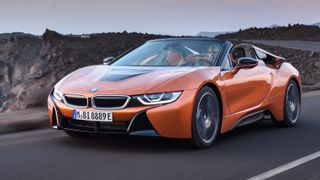 2019 BMW i8 Roadster ($163,300)
The hard-topped BMW i8 was a real looker when it was introduced back in 2013, but for some reason, it always felt less than exciting to drive. The 2019 Roadster i8 raises the roof, thankfully, giving the supercar some added vim and vigor. Better electrics on this plug-in hybrid have added a dozen units of horsepower, with the combined electric motor and turbocharged 1.5-liter gas engine propelling the i8 from 0 to 60 mph in 4.2 seconds. The car accelerates with a smooth, throaty noise, which you can now enjoy even more by sliding the roof back with the push of a button.
Handling is tweaked on the new i8, giving it a more natural feel, although it remains the sports car for a gentleman or gentlewoman of means. It's just that now, by retracting the roof, you can really let your hair down.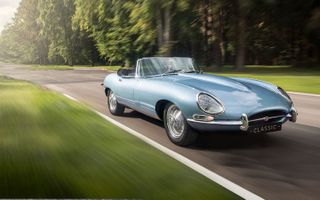 Jaguar E-Type Zero (2020)
A car so beautiful it's in the Museum of Modern Art, the swinging '60s Jaguar E-Type is getting an electric upgrade, thanks to Prince Harry and Meghan Markle. The royal couple drove a revamped E-Type to one of their wedding receptions, under the glare of the paparazzi, driving car nuts nuts. So now, because of all the interest, the company's Jaguar Classic division has decided to produce a small quantity of electric E-Types. (If you happen to have an elder E-Type from the '60s or '70s kicking around, it will be upgradable via a planned E-conversion kit.)
The sleek, bonneted cars will have a range of about 170 miles using a 220-kW power train. Expect the sports car to have a top speed of 150 mph and probably better acceleration than the original. Pricing hasn't been announced, and the cars probably won't hit showrooms until 2020. But one thing is certain: When the Jaguar E-Type Zero does become available, it will be the most gorgeous EV on the street.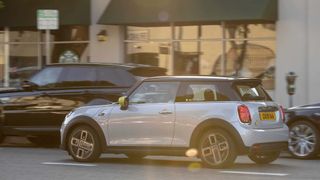 2020 Mini Cooper SE
Some cars scream, "Make me electric!" BMW's Mini is one of those cars, and it will get the full EV treatment in a couple of months under the Mini Cooper SE moniker. In most respects it's like a standard Mini Cooper in terms of interior space, weight, and connected technology. The car will have a new traction control and braking system and a total of 181 hp for a 0 to 60 time of about 7 seconds.
In a test drive of a pre-production version of the Mini Cooper SE, I found its handling was more sprightly than those numbers would suggest, and on a race track it was what Minis have always been, a really fun drive. The one downside to this EV is its relatively short range; a single charge will get you about 114 miles, making it more an urban than a long-range rural driver. No official pricing has been announced save for BMW comments that it will be in line with the current gasoline-powered model, which would put the new all-electric at about $26,000 to start.
Credit: BMW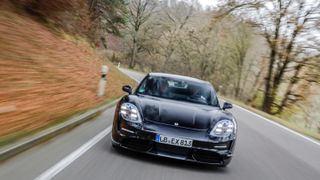 2020 Porsche Taycan
For a car that hasn't had its official reveal yet, the Porsche Taycan sure has had a lot of exposure. The all-electric sedan is expected to be the electric sports car fans have been waiting for: carbon-ceramic brake rotors, active anti-roll bars, air springs, and high-speed rear-wheel steering. Preliminary specs include a total of over 600 hp delivering a 0 to 60 mph time of less than 3 seconds, as well as front brake ventilation ducks that use flaps to improve aerodynamics at highway speeds.
Porsche is looking at a single charge range of 311 miles, although that may be overly optimistic given the promise of consistent acceleration. And then there's the question of price. A base model–meaning less range–may start at $90,000, which would really help luxury EV sales take off.
Credit: Porsche